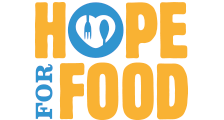 Feeding 1200 people in a month is quite normal for the charity 'Hope for Food', based in the Bournemouth area of Dorset, and Concept Building Services (Southern) Limited, working closely with an FM manager from Mitre, were only too pleased to lend their support to this South Coast based Charity when the opportunity arose.
The operation, run and managed by a small committee who act as trustees, is 100% made up of volunteers who between them give over 7,000 hours a year cooking and serving food in the soup kitchens, which they run five evenings a week. As with all charities, 'Hope for Food' relies heavily on the support of the local community and is always looking to build strong links with surrounding businesses. In the same breath, Concept have regularly been one of those companies to step up to the plate when approached and so, when we were able to assist with an internal structural request, it was a simple positive reply.
Of course, although some of our Fabric, Mechanical and Electrical Engineers might profess to be more than capable cooks we felt their skill sets might be more applicable to the charity's needs by helping them move into a new distribution centre at West Howe Industrial Estate. Concept staff dismantled all the racking, primarily used for storage at the old base, and re-instated it in their new premises at Unit 13, in such fashion, that it offered a seamless transition for the soup kitchen operation. 'Hope for Food' continues to be busy supporting the homeless, disadvantaged people and families in poverty in the Bournemouth area. Their recipients can be male, female, young and old, but usually they are just poor, vulnerable individuals who are hungry. For us at Concept, it was just a pleasure to assist in this small manner to help maintain the smooth running of their invaluable services.