Concept's support of Candice Bomberg has aided this young British athlete to hit the top in her first year of senior competitions. The talented British skier has really impressed with 8 podium top 3 finishes at highly competitive international races and ending a very creditable 8th Overall (6th U21 and 4th U18) in the Arnold Lunn World Cup Slalom Standings for upcoming skiers from over 50 nations.
Other notable results at the national finals in Tignes, France included being crowned the British Slalom U18 champion, U21 Runner-Up and Overall third. In the Giant Slalom she also took the U18 title and was the U21 Runner Up.
It was a similar story at the English Championships in Bormio, Italy where she took Gold in the U18 Slalom and Giant slalom with silver U21 and Senior Runner-up in the Slalom and was also 3rd Overall senior.
Her tough first FIS racing season saw her compete in 45 races over five months across 17 alpine locations.
Unsurprisingly her achievements have been rewarded by a call up into the British Senior FIS racing squad and she is highlighted here in this GB Snowsport Selection Press Release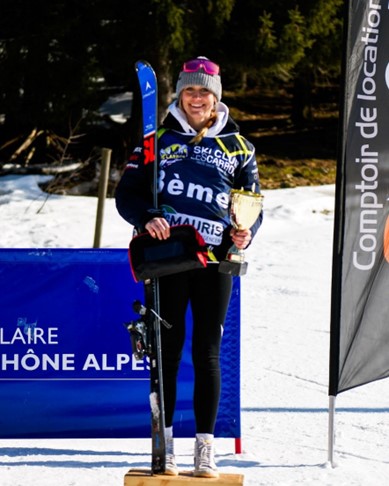 Candice was born in France with dual nationality and pre-
pandemic was both a French and British Junior Skiing Champion in Slalom. She also finished an impressive 4th in her international youth debut.
Preparation for season 2022/3 is well under way with a series of glacier skiing camps in the French Alps mixed with tough gym sessions, hiking or mountain biking.
Candice said of her Concept Sponsorship:
"I am really grateful to Concept for their generous support, this has allowed me to compete internationally at the highest levels – I am fully committed and dedicated to take my talent as far as it will go, so thanks for being a very important part of my journey"
In September she will head to Argentina to train on snow in Patagonia for a month and represent Great Britain in the LatAm Cup Series of races.
Next seasons goals will include targeting the European Youth Olympic Festival (U18's) in Italy and the World Junior Championships (U21's) at Meribel, France and further climbing her way up the World Rankings.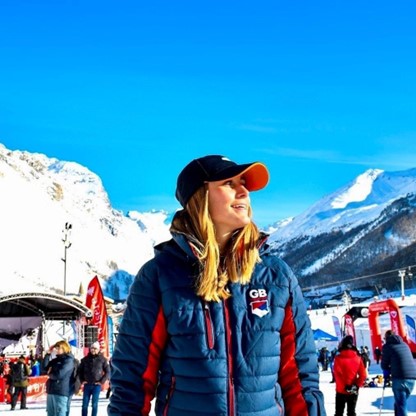 Future trajectory and ambitions will be to race for GB at Europa Cup level, progressing onto World Cups and Senior World Championships with an eye on competing at the 2026 Winter Olympics in Cortina Italy when she will be only 20 years old.
It is worth noting that Candice has one more season as a U18 and four more years in the U21 category.