Our project at All Saints Academy was intensely time-critical, requiring us to work diligently with other on-site contractors to ensure our project area was completed to deadline, with no impact on other on-site contractors.
Our job was to apply resin to the school entrance area. To create both a hard-wearing and dramatic impact, we used three types of resin bound stone which was hand-trowelled to a smooth finish, with the words of the school motto displayed through the pathway to the school entrance.
The approach to the school entrance is now very clean and contemporary as well as tough and hardwearing.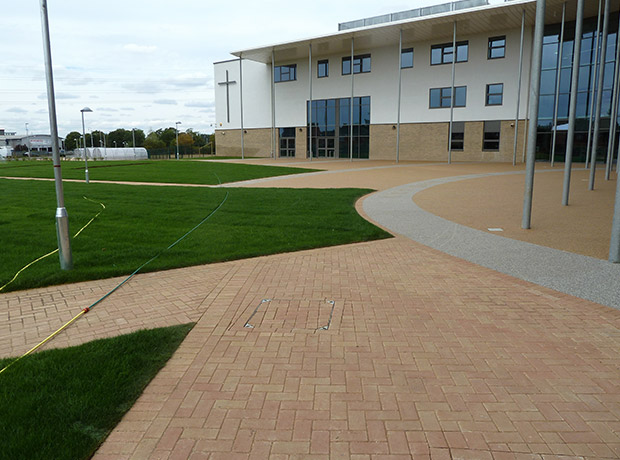 Client: All Saints Academy
Construction Year: 2013
Location: Gloucestershire, UK
Duration: 4 Months
Sector: Education