A structural report raising major concerns about the safety of the some of the balconies and terraces at Regents Park Barracks brought about the opportunity for us not only to make the balconies secure, but also to return them to their former glory.
After erecting 200 square metres of scaffolding with staging platforms, hoists, chutes, monoflex and HAKI staircases, we removed over 200 metres of steel balutrades, grit blasted and repaired structural steel columns and frames, re-inforced concrete balcony decks and replaced 200 metres of deep flow guttering and downpipes.
We then prepared and decorated the galvanised steel staircases, supporting columns and frames and laid new tarmac with drainage channels.
Finally we applied a waterproof layering to ensure that the balconies and terraces remain striking and protected for many years to come.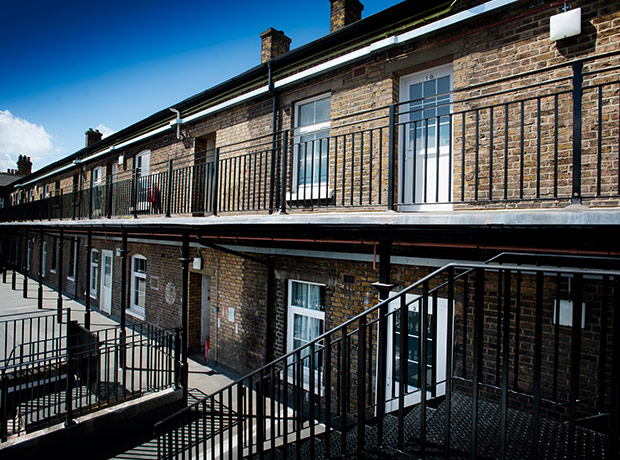 Client: Modern Housing Solutions
Construction Year: 2012
Location: London, United Kingdom
Duration: 12 Weeks
Sector: Ministry of Defence