The Pirbright Training Pool is a vital facility used by the armed services to prepare troops for combat situations.
When we were awarded the tender to completely renovate Pirbright Training Pool, our tasks involved the total relining of the existing structure and the installation of a completely new filtration system.
The entire surround of the pool trough was tiled, creating a highly functional, modern deck-level pool which was praised by all divisions of the armed services.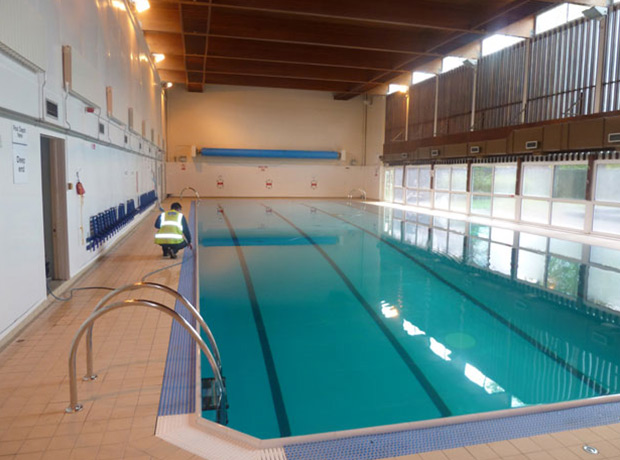 Client: Private Owner
Construction Year: 2012
Location: Surrey, United Kingdom
Duration: 12 Weeks
Sector: Ministry of Defence