Fabric and electrical refurbishment of eight residential blocks, including 79 individual flats, in Maida Vale.
The works were carried out as part of a wider development agreement between the client and the local authority and were therefore managed to a strict programme. The programme was also dictated by the opening of the facilities in readiness for the new season and sign off by the RFU, which were all achieved.
Client: Heritage Surveys
Construction Dates: Apr – Dec 2019
Location: Lauderdale Mansions, London (W9)
Duration: 34 Weeks
Sector: Private
The fabric team enabled works for electrical upgrades of the lighting and entry system. An intricate programme managed by a Concept Resident Liaison Officer, who arranged multiple visits to residential flats for the installation of distribution board isolators, video entry systems and heat detectors.
The fabric team completed decorative repair after these visits, as well as refurbishing the common parts in their entirety (ceilings, walls and carpets). The install of new doors to every flat was also coordinated with BM Trada compliant carpenters.
The electrical team re-built switchrooms, rewired communal lighting and power, and installed new fire detection systems. Concept electricians also worked alongside UKPN to install new electrical supplies to five of the blocks. The new video entry system was fitted in conjunction with a Banham locking system.
Works also included repairs to the rooves – slates and lead were renewed, along with brick pointing. A 4-pane skylight was replaced with the assistance of abseilers.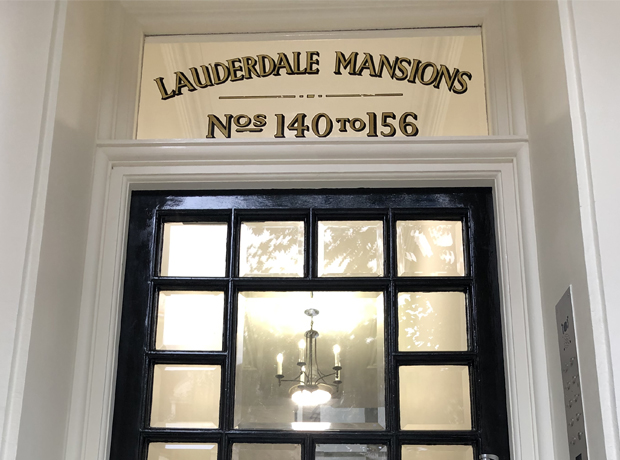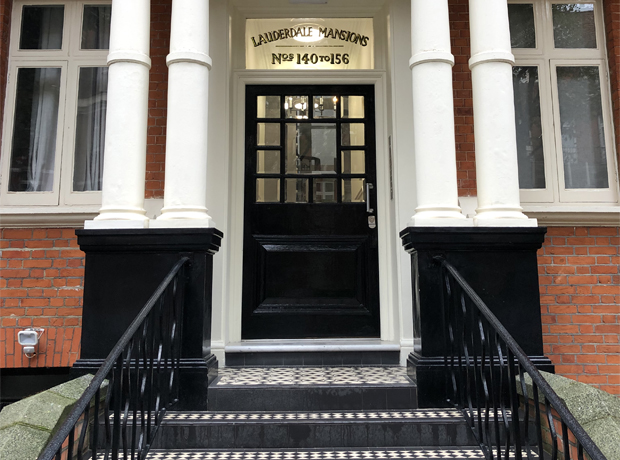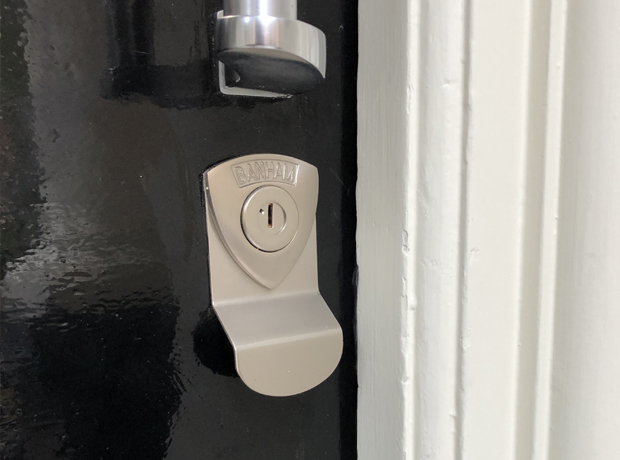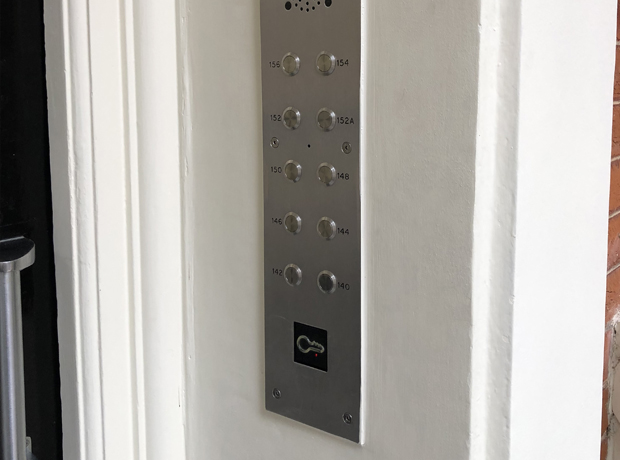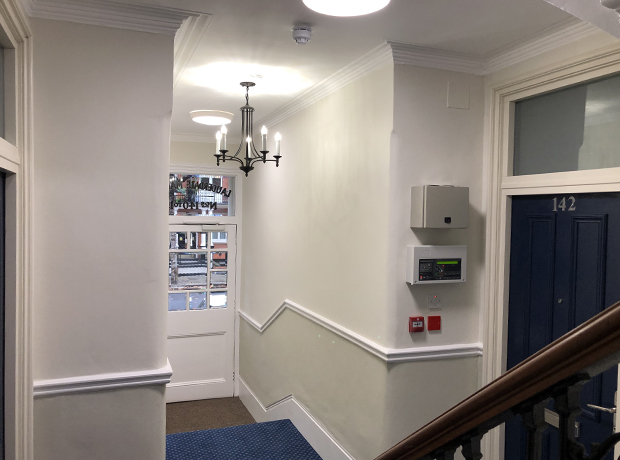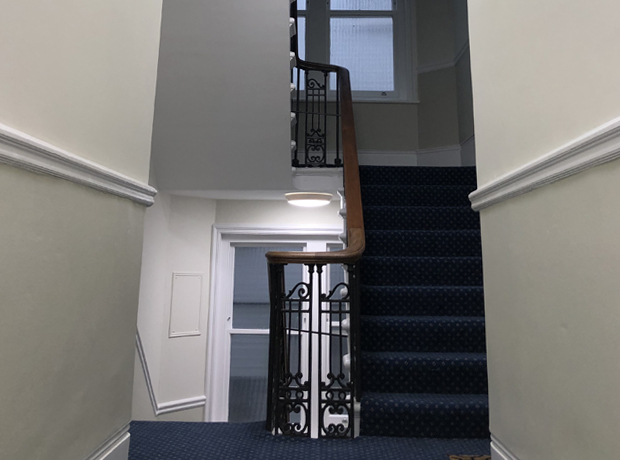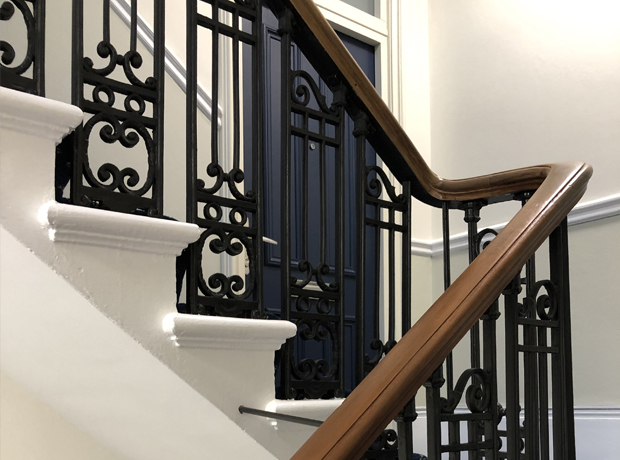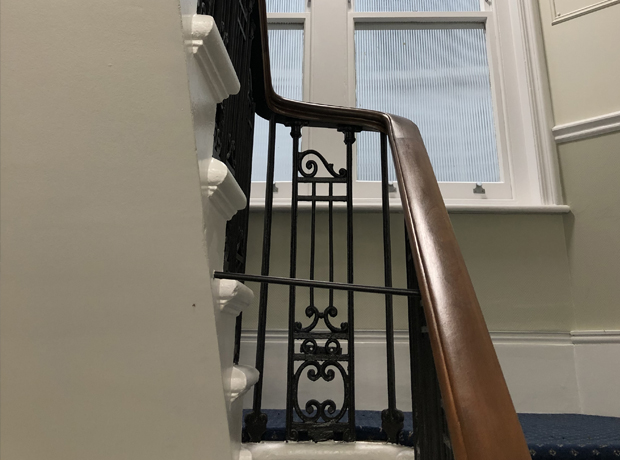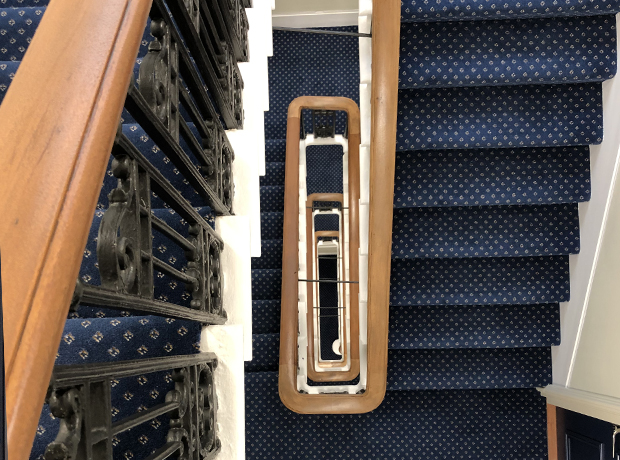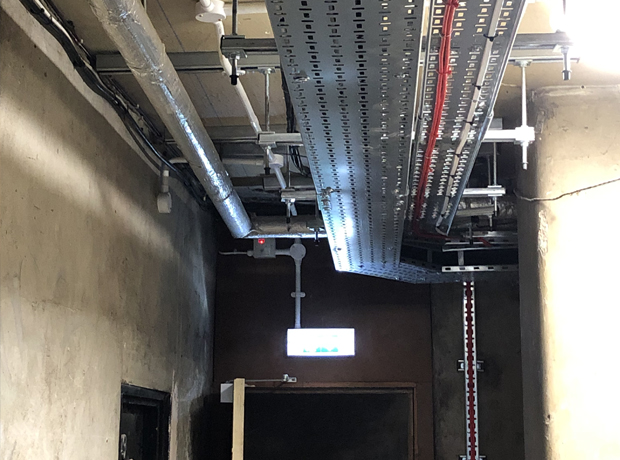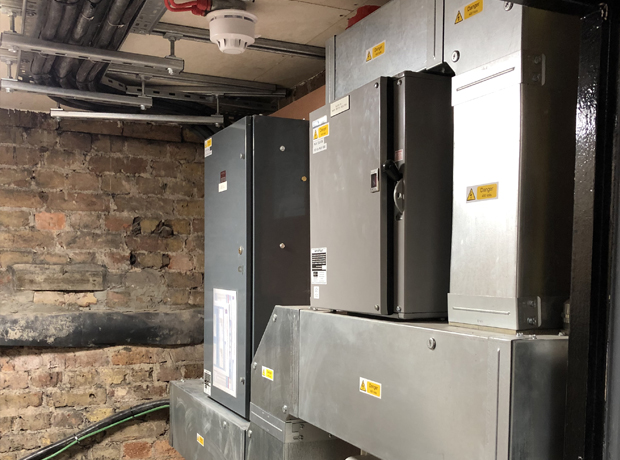 Communal Parts
Walls and ceilings: lining and/or painting and wallpapering
Bannister and decorative balustrade decoration
Ease and adjust of existing woodwork
Intercom install, with connection to new Banham lock
Installation of new lighting and power circuits
Fire alarm system (smoke detectors, break-glass points and panel)
Carpet and entrance mat
Redecoration of basement areas
Inside Flats
New door, frame and fanlight install
Heat detector install
Intercom receiver panel install
Roof Works
Repair works to lead flashing
Replace roof tiles/slates
Repair pointing/cement work
Replace tank room door (Block 14)
Replace fixed light window and roof lantern glass (Block 14)