We were asked by major building materials supplier, Howdens to completely refit every branch of their retail and warehouse sites, stripping the units back to their original shell, to enable us to carry out a complete interior rebuild.
Howdens' brief was tight and specific, with detailed drawings which needed to be followed to the millimetre to generate consistency across the chain.
From the creation of new walls and layout we progressed to the installation of new flooring, plumbing & drainage, windows, toilets and joinery works. From there our job was to create a really high quality finish with full detailed interior decoration.
The final aspect of the project was to ensure the exteriors of each branch were smart and inviting. From the re-tarmacking of the car parks to the external paintwork and signage we crafted it all, resulting in a high-quality finish to be proud of.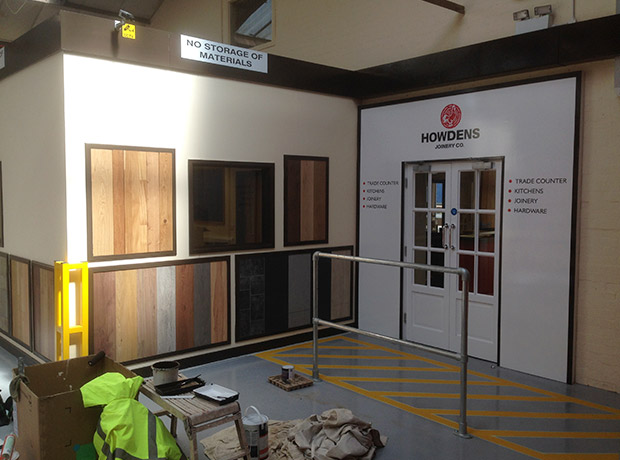 Client: Howdens Joinery
Construction Year: 2014
Location: Hampshire, United Kingdom
Duration: 6 Weeks
Sector: Retail