Hamble Lodge is a large and unique private home which dates back to the 17th Century. When major restoration and renovation work was required, the owners, aware of our excellent reputation and extensive experience in the rebuilding of period properties, approached us.
Having been awarded the contract to rebuild the fire damaged Hamble Lodge, located on the banks of the River Hamble, we applied our customary sensitive and thoughtful approach to period buildings, ensuring we restored every possible salvageable aspect of the structure and interior.
From there we proceeded to demolish unrecoverable floors and walls and to rebuild the first floor, installing new structural beams to support it. We then moved onto the installation of the traditionally cut timber roof and new conservation-grade windows.
With the structure of the lodge repaired and rebuilt we fitted interior structures, flooring, staircases, kitchens and bathrooms. We connected electrics, fitted heating and installed water then decorated the property throughout, resulting in a beautifully appointed period property.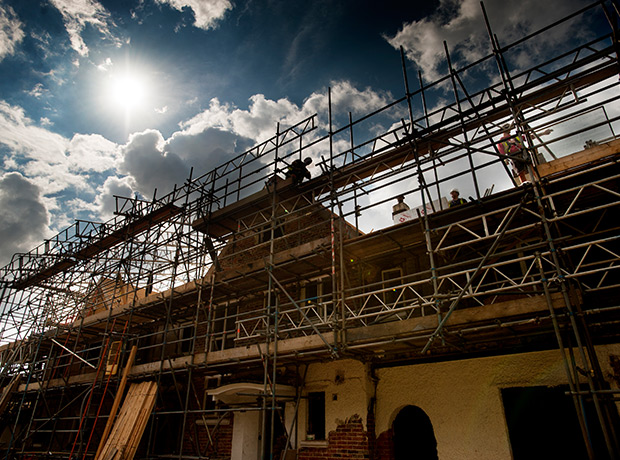 Client: Private owner
Construction Year: 2014
Location: Hampshire, United Kingdom
Duration: Ongoing
Sector: Commercial