Arundel Court School was granted funds to undertake extension and refurbishment to selected areas of the school. Their brief was to use their budget to the maximum benefit of the school community.
Our ongoing project at Arundel Court School is wide-ranging in its scope. Our first task was to help the school make a strong first impression on its visitors. This involved the complete repair and refurbishment of the reception area and school office, creating a new bright, modern and spacious zone which helps set the tone for the rest of the school.
A new purpose-built bike shelter was created and timber storage units were built in the school grounds. A tarmac cycle track on which the children are able to practice their bike skills during the school day was laid and finished with painted markings and symbols bringing a sense of fun and colour to the outdoor area.
Foundations were dug and a new brick and timber toilet block was built from the ground up. Plumbing and heating were installed and all interior decoration from plastering to full decoration was finished to a high standard, creating a fully functioning modern utilities block, adhering to strict school health and safety criteria.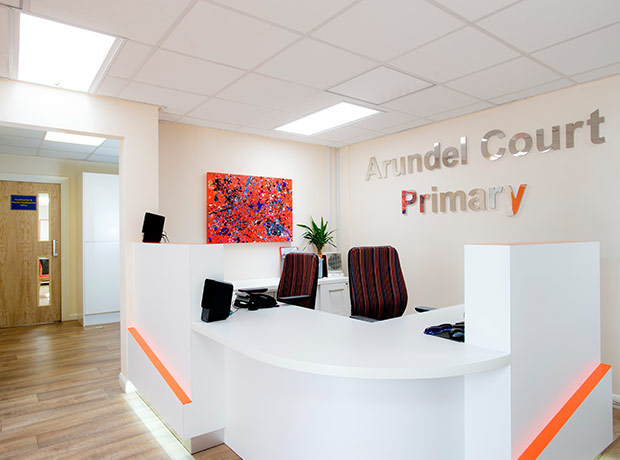 Client: Arundel Court School
Construction Year: 2014
Location: Hampshire, United Kingdom
Duration: 3 Weeks
Sector: Education