The Driving Test Centre has had problems with damp on the ground floor, this was primarily due to the tarmac carpark being overlaid above the existing damp proof course to the building.
Client: DVSA – Interserve
Construction Dates: Jan – Mar 2019
Location: Coventry, Bayton Road Industrial Estate
Duration: 8 Weeks
Sector: Private
The solution to this was to install a gravel margin with acco drains installed in front of the margin connected into the existing drainage. Due to the age of the existing services and décor, the project also included a complete internal refurbishment of the property, including new LED lighting, new condensing boilers reconfiguration works and complete redecora-tion and replacement of floor finishes. Also included were other external works including repointing works, brick replacements to ensure the building is water tight and linemarking to assist the drivers taking their tests.
The electrical team re-built switchrooms, rewired communal lighting and power, and installed new fire detection systems. Concept electricians also worked alongside UKPN to install new electrical supplies to five of the blocks. The new video entry system was fitted in conjunction with a Banham locking system.
Works also included repairs to the rooves – slates and lead were renewed, along with brick pointing. A 4-pane skylight was replaced with the assistance of abseilers.
Expertise Involved
Joinery
Decorations
Civils
Brickwork
Plumbing
Electrical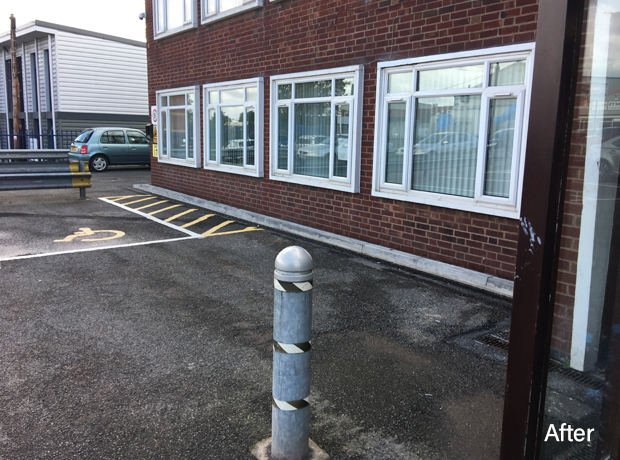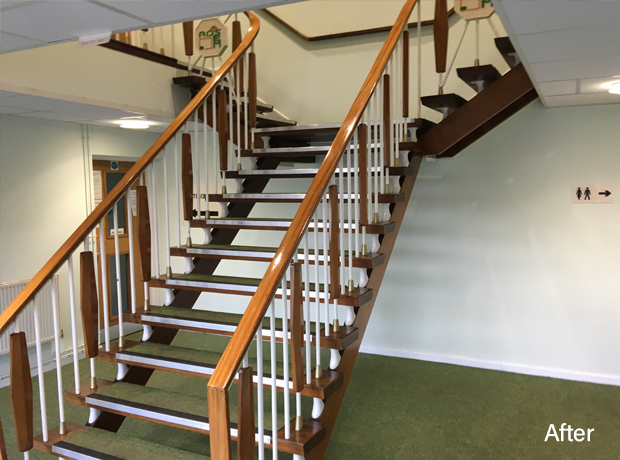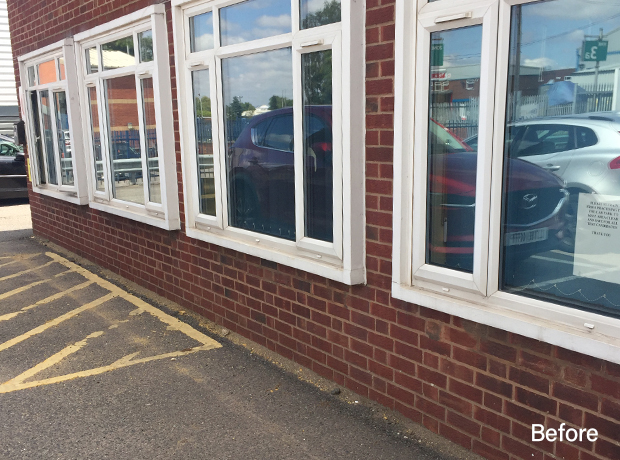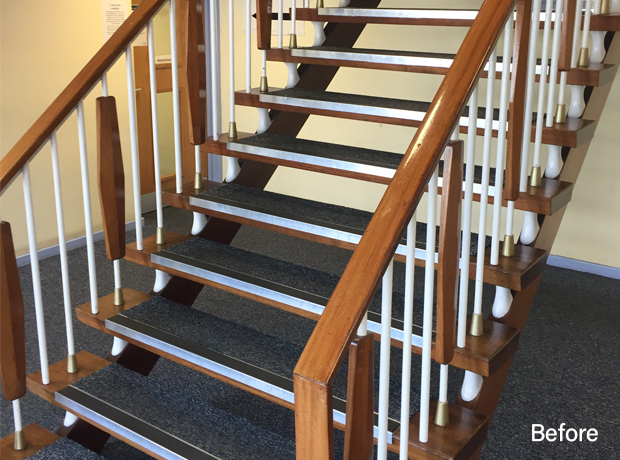 Scope of Works
Works include but not limited to:
Provision of new kitchenette/welfare facilities
Formation of new door openings to form g/f bike store and new access to kitchenette
Provision of contemplation room & Wudu facilities with associated electrical & mechanical works
Installation of new lighting throughout and modification of the existing fire alarm system
Installation of new ventilation
Installation of new gas fired heating boilers
Replacement floor finishes
Internal decoration. External Works
Installation of a new Aco-drain system and gravel margin
Isolated brickwork pointing
Renewal of 1st floor kitchen window
Guttering repairs