The Defence Academy's main site in Shrivenham has a history reaching back to William I's Doomsday Book of 1086, which values 'the tithing of Shrivenham,' at a princely sum of £35.
Its military history can be traced back through various owners of Beckett House, including Henry Marten, a prominent parliamentarian who signed the death warrant of Charles I, leading royalists to sack the house in 1648, and Robert Whitehead, inventor of the eponymous torpedo and whose granddaughter married the real Captain George Von Trapp portrayed in 'The Sound Of Music'.
Client: Serco Group PLC
Construction Years: 2018/2019
Location: Shrivenham, United Kingdom
Duration: 1 Year (2 Phases)
Sector: Ministry of Defence
The estate was also owned by the Barrington family, an aristocratic family after whom two towns in Massachusetts are named and who planted the grounds with one of every species of tree which can grow in the northern hemisphere. In 1936 the War Office bought the property and grounds and an artillery school and airbase – RAF Watchfield – were soon established.
During the war it served as a training site for two anti-aircraft batteries, a dispersal site for the RAF making it harder for the Luftwaffe to locate its planes, an ammunition store in case Britain was invaded, a training depot for night landings, and a marshalling area for Dunkirk evacuees in 1940. It was also used as a Civil Affairs Centre, offering language and military training to civil affairs officers (who would liaise between the military and local communities) in preparation for Operation Overlord and the liberation of Europe.
Moreover, from 1942, much of the estate was given over to the Americans as part of the Lend-Lease programme. They used it as an Officer Cadet Training Unit, and, for two years after the war, as the site for the Shrivenham American University, one of three G.I. Universities set up to provide a transition for US troops between army life and subsequent attendance at a university back home in the USA.
Following the closure of the university, Shrivenham's primary role was to house the Royal Military College of Science (RMCS), the precursor to the modern Technology School. In 2002, the RMCS was joined by the other elements of the Defence Academy, which was formally constituted to serve as the focus for all defence and security postgraduate education,
training and research in the United Kingdom.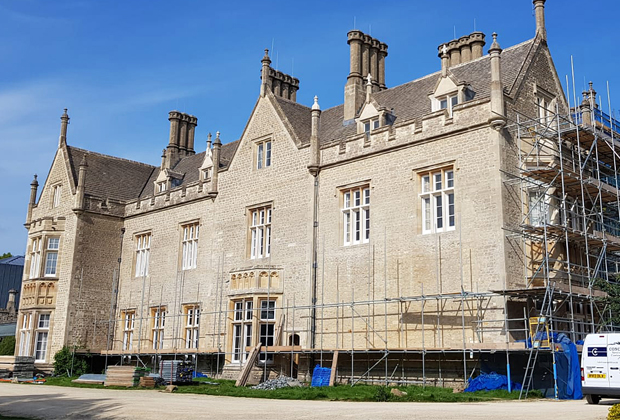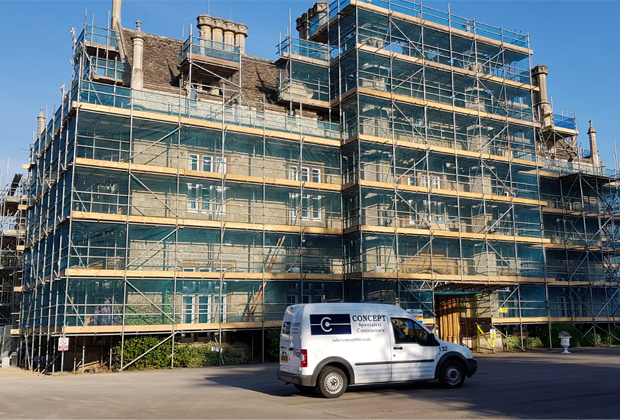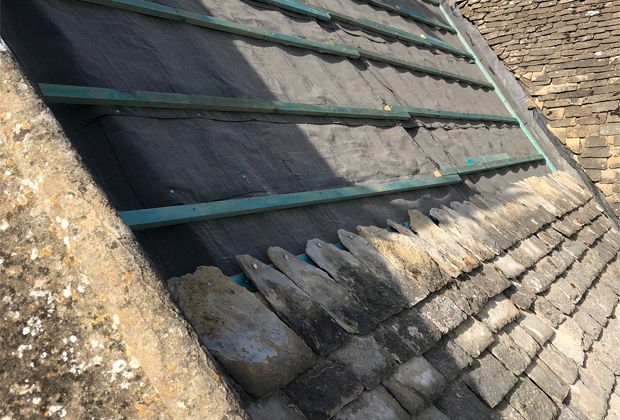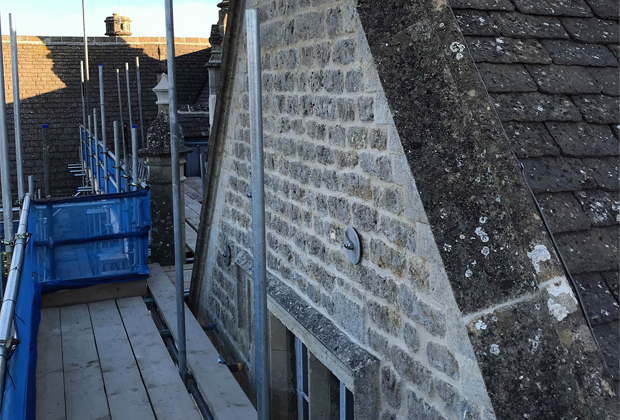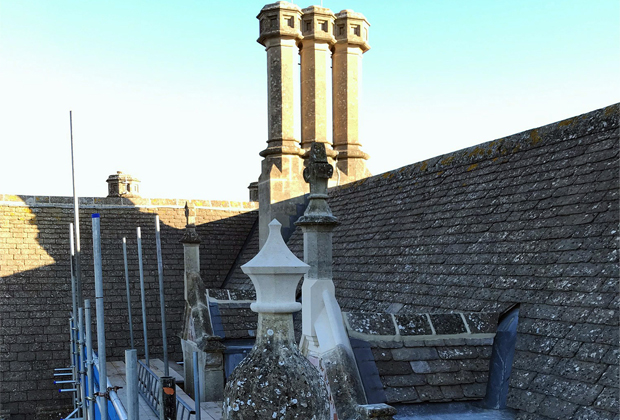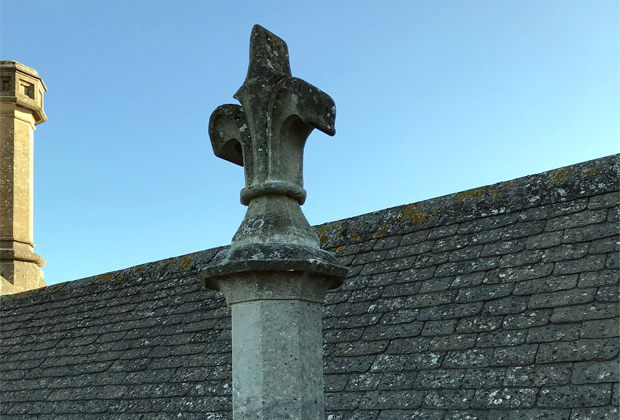 The Project
As part of Serco's maintenance of the overall Academy site, Concept were instructed following successful tender to undertake extensive maintenance works to the roof and overall façade of the Grade II listed Beckett House building.
The works included:
Erection of full scaffold to perimeter of building (South & West elevations in Phase 1 and North, East and South elevations in Phase 2);
Structural repairs to gable ends, including rods and strapping
Stripping of dormer roofs, structural repairs to timber work and re-covering inc. leadwork and stone slates;
Re-covering of traditional roofs including stone slate, slate and lead;
Rendering of dormer faces and parapets;
Re-lining of lead valleys, internal and parapet gutters;
Repointing to stone façade;
Refurbishment and replacement of decorative and structural stonework inc. mullions, jambs, transoms, copings
and finials;
Refurbishment and overhaul of timber sash windows;
Decoration of timber sash windows;
Replacement of crittal windows;
Testing and remedial works to lightening protection system.